<![if !vml]>

<![endif]>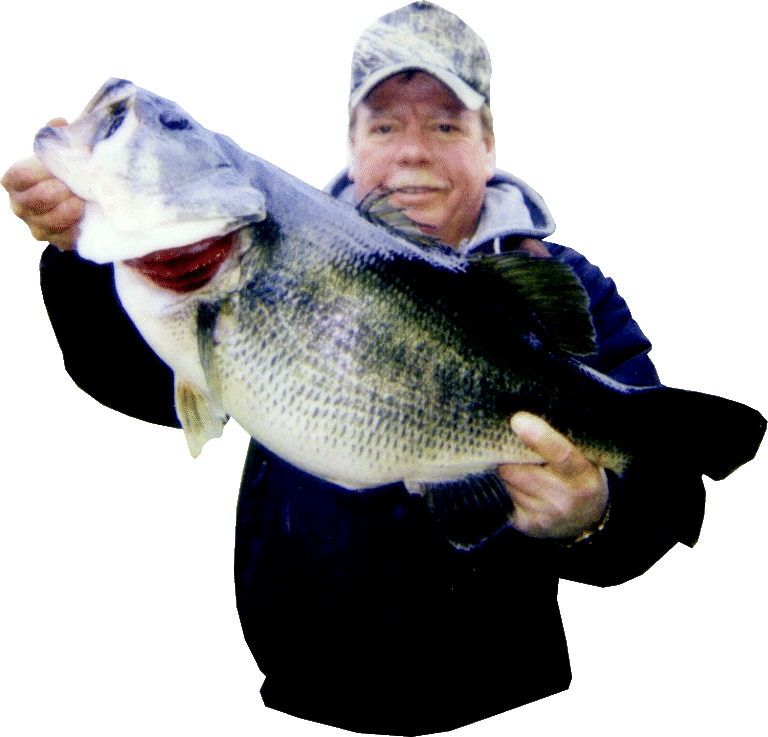 <![if !vml]>

<![endif]>
---
<![if !vml]>

<![endif]>
---
<![if !vml]>

<![endif]>
<![if !vml]>

<![endif]>
---
Gene-
I just got back home and wanted to take a minute to tell you what a truly good time I had fishing with you today. It's not often that I get to take time off and go really relax and have a great time. Thanks for taking care of all the stuff and just allowing us to catch fish. Also thanks for teaching me some new techniques. People all have different ideas about
using guides. Obviously, they have never fished with you or they would not go it alone I enjoyed the fishing, the conversation, the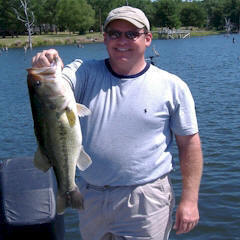 instruction, and the fishing stories - I guess you would just call it a good day. Maybe we can do a night trip with you soon.
I will gladly give your name to anyone looking for a great guide and great person to spend some time fishing with when you get a chance e-mail me the picture - that way everyone will know I'm not lying.

Thanks again - See you next trip
Dr. Braden B. Benson
Riverstone Companion Animal Center
Hey Gene,
This is Eric, from California. I just wanted to take the time and thank you for such a great fishing experience. My brother (Kenny) and I had the times of our lives. It was my first experience with a guide, and you made it worth every penny. You are a really nice guy, easy to get a long with and have a great knowledge of Lake Fork fishing--the recipe for a wonderful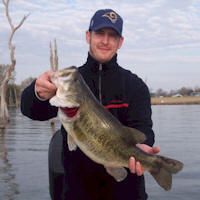 time and experience.
Thank you so much for the trip of a life time. My step father will be visiting Texas in a few months and I gave him your information, you guys will have a blast together.
Gene, here is a picture of Kenny's 9+ lber and of course the "Lady of Fork". I really can't thank you enough for the trip, it will never be forgotten.
Eric from California
Dear Gene
I want to say thanks for an exceptional day fishing, this pass Friday. It was my first experience with a fishing guide, and I sought one with some hesitancy. I had heard more negatives than positives concerning the use of guides. I have only good words about the way in which you performed your task. You certainly had your client's best interest in mind the entire day.
Last but certainly not least, I have never caught the number nor the size of fish that we did last week. Our success was certainly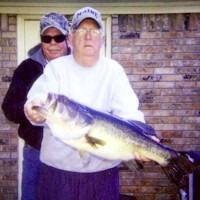 dependent upon your expertise. Don and I look forward to Fall and seeking your services as our guide once more.

Thank you,
Epworth United Methodist Church
Arlington, Texas
J. NEIL NORMAN, Minister
Gene,
Just a note to say thanks for all the guided trips I've been on with you over the past five years. The day trips have been great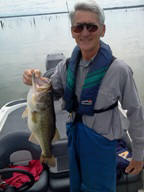 and the night trips with you even better. I've always recommended you to other friends and fishermen. The experience and knowledge I have gained while fishing with you at Lake Fork has been invaluable. I am looking forward to at least three trips with you this coming year. Thanks again for the great times see you this spring.
Good fishing
Jimmy Fordham, Monroe Louisiana
Gene,
I would like to thank you for the great time Steve and I had fishing with you on our trip to lake fork. We took the info you gave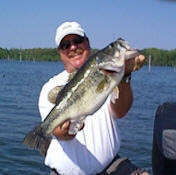 us and on the last day of our trip, just before dark, I landed a 10 pound bass on a jig in the same location I caught the 9.75 when we were with you. Unfortunately, Steve lost one that was between 9 and 10 pounds. We caught several in the 6 to 7 pound range. Even though the fishing was a little slow while fishing with you, you kept working to find the fish and at the last minute, it worked out. We are already talking about booking a couple of days with you next year. Hope the fishing stays good for you. Thanks again and we will be in contact with you in the future.
Thanks for the great fishing.
Terry and Steve.
Gene,

I just wanted to drop you a line and let you know what a great time we had out there with you. I am hoping to get back out to see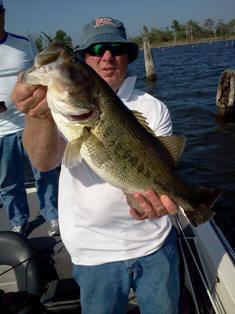 you at least once or twice before the end of the year and go get me "the one that got away". I will carry a vendetta for that fish to my grave! Thanks again, the day was a great one for John and myself and we appreciated your expertise, humor, and time.

Sincerely,

Mark W. Porter
Chairman and President
High Wire Networks, Inc.
Dear Gene
I would like to take this opportunity to thank you and to let any of your future clients know about the success that my clients and myself have had with you over the years. I have used Gene as a guide for about six years. During this time spent fishing with Gene, we have always managed to catch a lot of fish but more important to me is that I always have a great time with Gene.
When I take customers I know that Gene will go out of his way to see that they are treated well. It is really simple you call Gene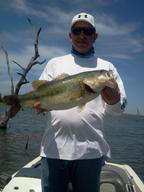 tell him how many, the extent of the guests fishing experience, when you will arrive the day that you will be departing and Gene will handle the rest. Now I have spent six years training Gene, do not ruin him, and make him take care of your backlashes while you fish with his rod and reel. (He tends to pick them out faster that way)
Sincerely,
Ron Cannon
Manager, Tri-State Chemicals, Inc.
America Rides Monroe
Dear Gene,
I first started bringing my customers to Lake Fork in 1990 and you were one of the five guides we had on that first trip. Since then I have brought customers back to Lake Fork every year and have used up to 10 guides per trip. In fact we had two trips in 1993, because ten of my customers wanted to do some Jig fishing, because of the size and quantity of the Bass they had caught with you on earlier trips. I have been very pleased with the manner in which you have handled everything from the guides you choose to the the marinas we have fished out of and the motel arrangements. I have had over 100 of my customers on these trips, and they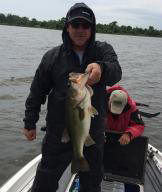 all enjoyed each trip.
P.S. I'll never forget the trip with you and my customer from D.W.I in Oklahoma City when we caught 13 Bass weighing 80 lbs., before noon. Bill Fleming didn't either, because D.W.I and Wix Filters were back the next year!
Thanks again!
Jim Mitchell

Gene,
I just arrived back in Dallas... Drinking a beer and resting a little. Before anything, I want to thank you for the great 3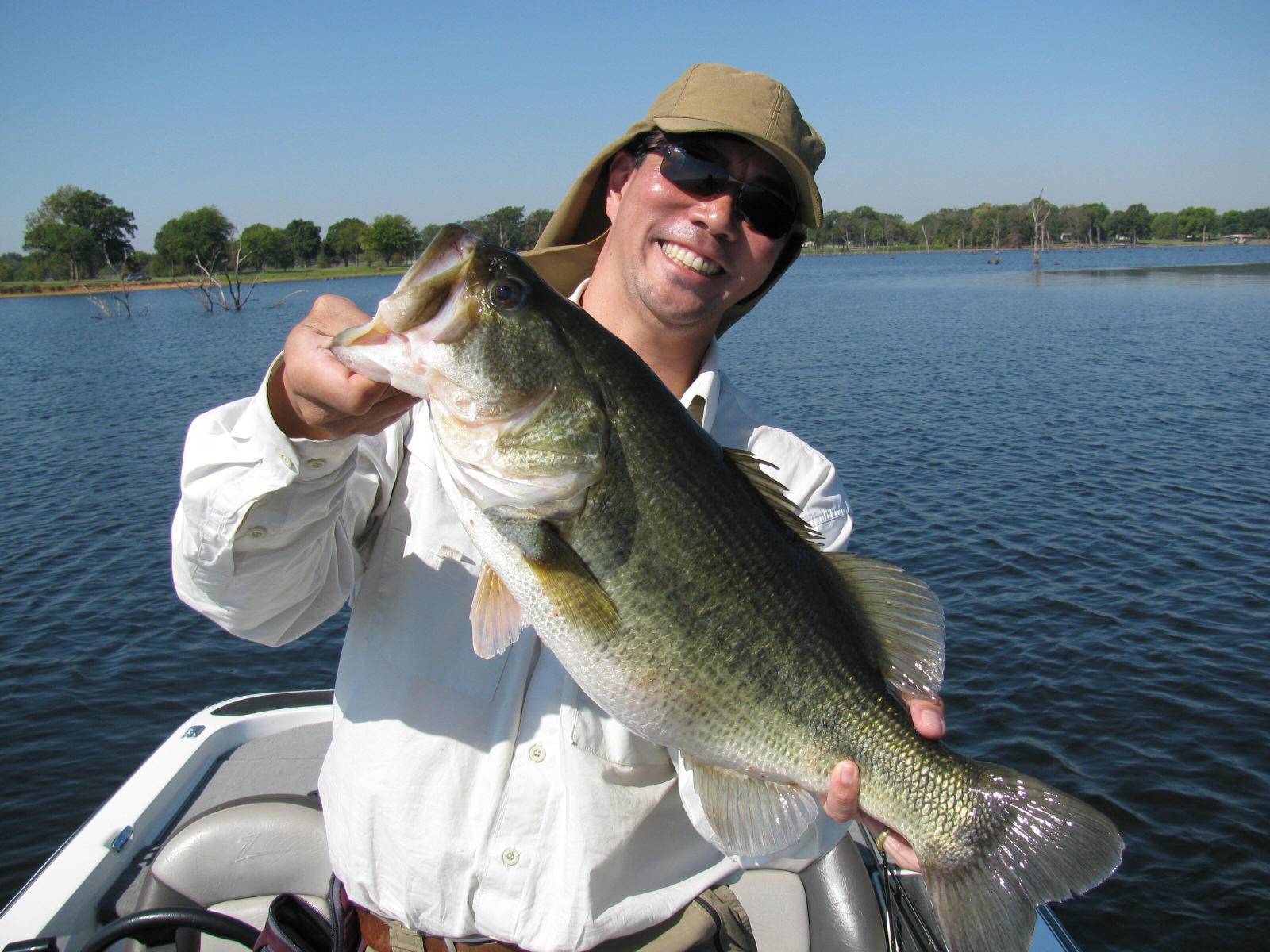 days of fishing we have! I enjoyed too much... you're a great professional! I'm attaching the photos that you ask me to send. There's others, but I think these are the better ones.

Best regards and see you soon (next year, I hope).Thanks again!

Luis (Brazil)